China Double Facer Manufacturer Multi ply carton corrugated board making machine Corrugator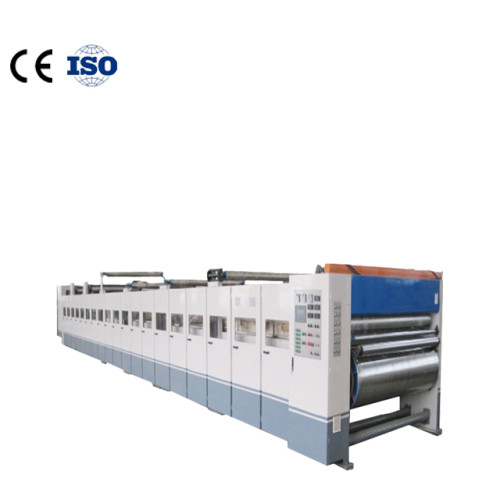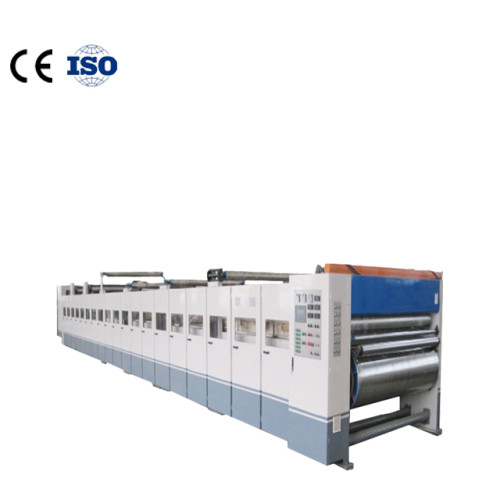 Structural features
The surface of the heating plate is grinded, the width of the hot plate is 600mm, there are 20 heating plates,
 the cooling setting is 4 meters.The heating plate is made of vessel plate, which conforms to the national first-class
 pressure vessel standard, with pressure vessel certificate and inspection certificate.
The upper conveyer belt rectifies the right and left side to adopt the pneumatic automatic correction deviation.
Heating plate heat transfer pipe temperature control sub-four-segment, with a temperature display. 
Double cylinder S type cotton belt tensioning device is used for upper cotton belt.
The lower belt adopts pneumatic tension, pneumatic correction.
Drive roller coated with attached wear-resistant rubber ,showed a herringbone structure,With a high, ensure smooth cardboard output。
Main drive motor for frequency conversion motor,low-speed torque,wide speed range ,reliable, and easy maintenance.
Hot plate internal for partition isolation structure,s-shaped flow of steam,Steam, water separation function significantly improves the utilization of steam。
Technical parameter
Temperature requirement:160—200℃               
Steam pressure:0.8-1.3MPa                           
Air source pressure:0.6—0.9MPa                     
Cooling stereotypes length:4m                      
Heating plate quantity:16 pieces                   
Roller diameter parameter
Upper drive rubber roller diameter:¢700mm                 
Lower drive rubber roller diameter :¢400mm           
Former follower with roller diameter:¢215mm                  
Back setting belt driven roller diameter:¢215mm        
Platen roller:¢70mm                                     
Setting roller diameter:¢86mm                 
Upper belt tension roller diameter:¢155mm         
Entrusted with the roll diameter lower belt:¢130mm      
Lower belt tension roll diameter: ¢130mm               
Note: All the roller surface after grinding are hard chrome plated。
Powered motor 
Main drive motor power:30Kw