China Automatic 2ply Corrugated Cardboard Production Line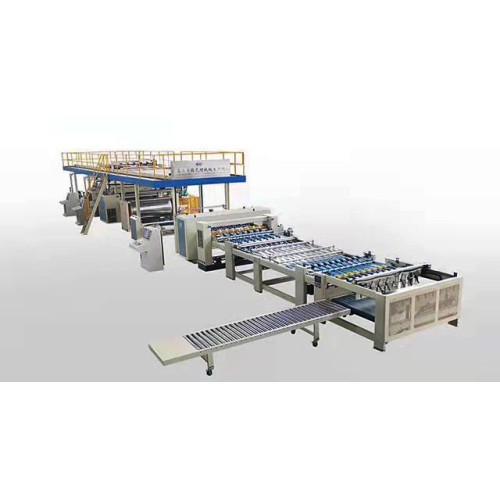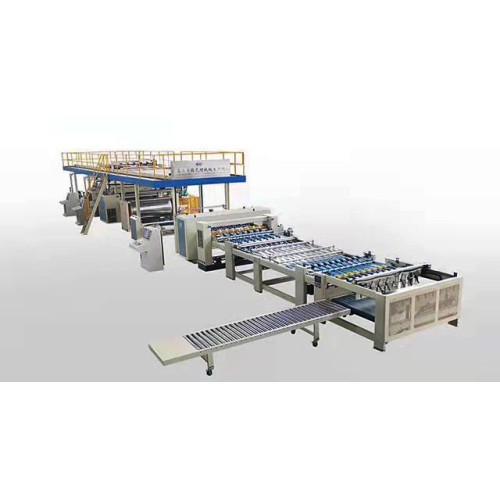 2ply Corrugated Cardboard Production Line

Wj100-1800 - Single side corrugated board production line
                                              Corrugated board production line
A B C D E

Ridge type

50kw

Total power

Steam heating

Heating mode

Left or right

Paper output direction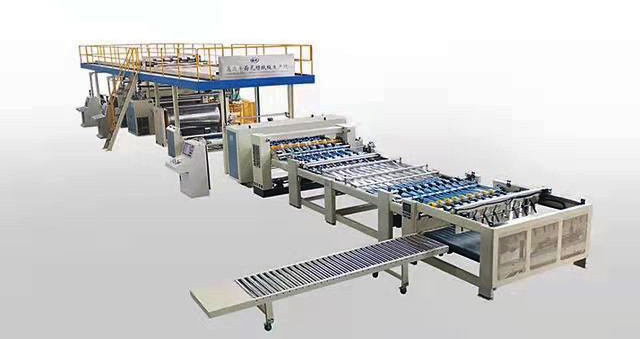 Corrugated board production line, referred to as corrugated line for short, is the key production equipment of corrugated box production enterprises. Corrugated board production line is the most important production line equipment in carton packaging enterprises, including wet end equipment, cadre equipment, production management system and other important components. According to the corrugated board production process, the corrugated board production line is composed of two relatively independent process sections: wet end equipment and cadre equipment. The wet end equipment mainly includes base paper holder, automatic paper receiving machine, preheating pre regulator, single-sided corrugating machine, paper conveying overpass, gluing machine, double-sided machine, etc. The wet end equipment makes corrugated base paper into three, five, three, five, five, five, five, five, five, five, five, five, five, five, five, five, five, five, five, five, three, four, five, four, four, four, four, four, four, four, four Seven layer corrugated board; Cadre equipment mainly includes rotary cutting machine, longitudinal cutting indentation machine, cross cutting machine, stacking machine, etc. cadre equipment will perform longitudinal cutting indentation, cross cutting and stacking of corrugated board according to the order requirements.

Configuration instructions for single machine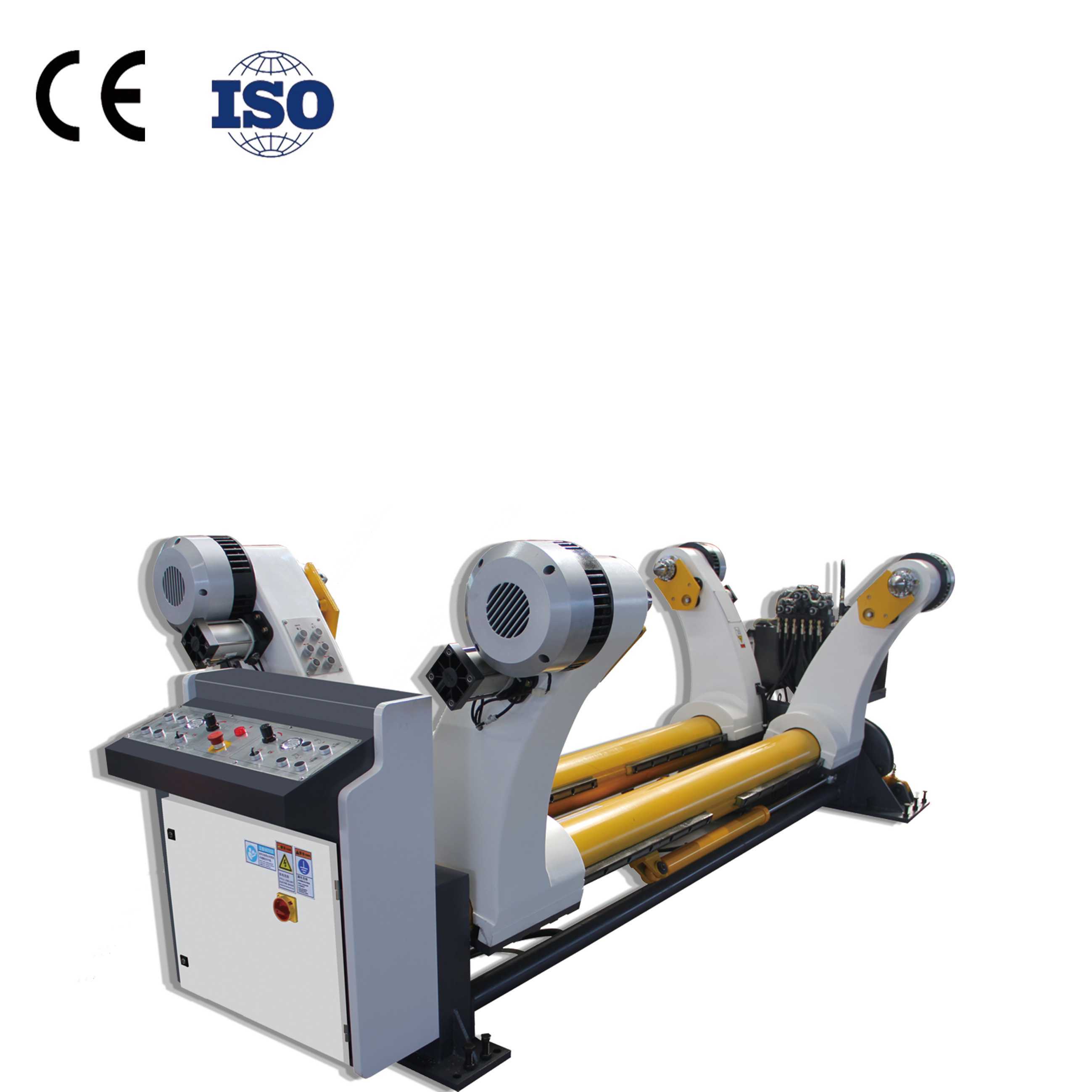 hydraulic shaftless mill roll stand
:
        The full hydraulic drive is used to complete the actions of base paper clamping, loosening, moving centering, left and right translation, etc. the base paper lifting is driven by hydraulic drive. Multi point brake system is adopted for brake adjustment. Each paper rack is equipped with two paper loading trolleys, which can load paper from both sides at the same time. It adopts double roller symmetrical four arm structure, which can support two rolls of base paper at the same time. Through hydraulic transmission, it can realize the clamping, lifting, deviation correction and other actions of the paper roll. The tail of the top adopts multi-point brake or manual tension brake, and the top adopts toothed collet to reduce paper waste.

preheater :
      The preheating roller adopts butterfly head design, which meets the national standard of class I pressure vessel, and is attached with pressure vessel certificate. After precision grinding, the surface of each roller is finely ground and plated with hard chromium. The surface friction is small and durable. Electrically adjust the wrapping angle, which can rotate and adjust the heating area of the paper within 360 °. Single layer or multi-layer configuration is available.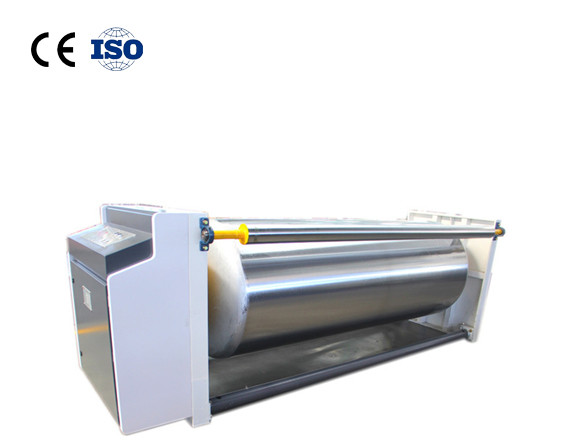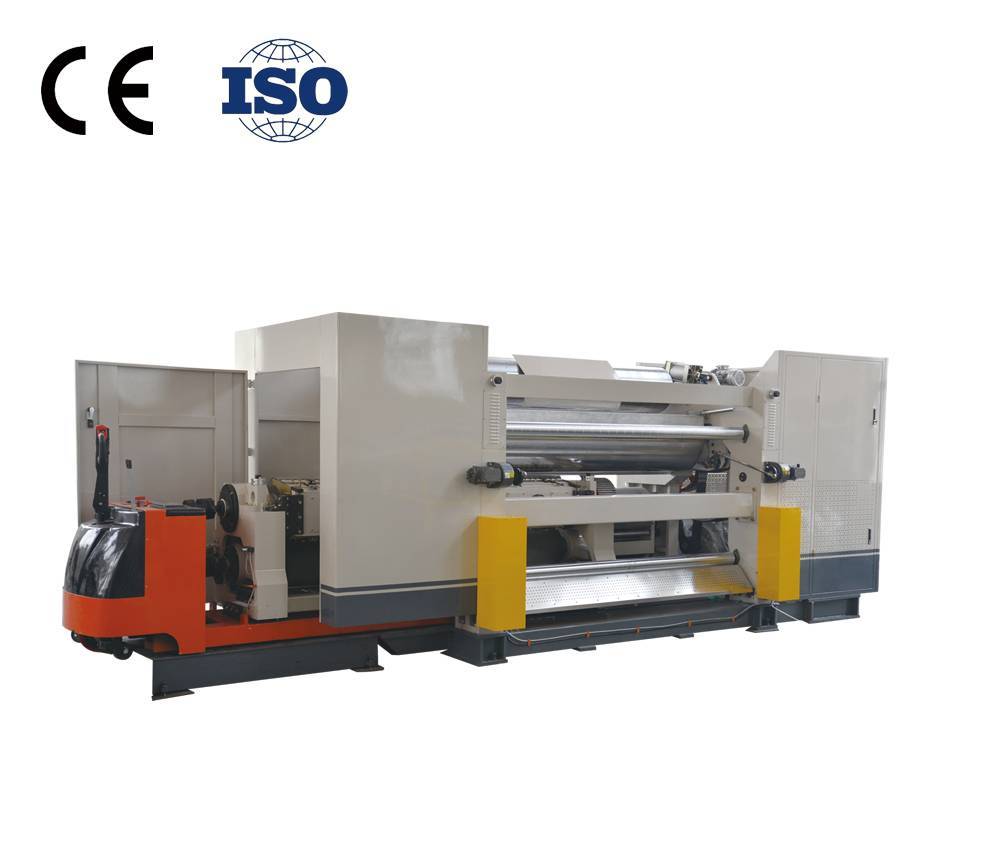 Corrugated single side machine:

        Quick roll change, 10 minutes. When replacing the corrugated roll, drag it with a trolley, send the whole group of corrugated roll into the machine and fix it on the machine base. The corrugated roll can be replaced quickly and easily with only one button switch. The corrugated roller is made of 50crmo high-quality alloy steel, which is heat treated, and the surface is ground and treated with tungsten carbide. Corrugated roller and pressure roller adopt air bag control system with high stability, and have air pressure control buffer effect at the same time. The gluing amount is controlled by electric adjustment, the glue separating device is electric, and the gluing system can operate independently when the host machine stops to prevent the glue from drying up.The mobile gluing system is not only convenient for cleaning, but also conducive to maintenance and repair. The simple operation control system, touch screen operation interface, combined with color map display of operation status, function selection, fault indication, troubleshooting and parameter setting can show that the machine has complete functions, simple operation and humanization. Built in preset with spray system to adjust core paper temperature and moisture. High temperature grease is used for the bearings of main and auxiliary corrugated rollers and pressure rollers to ensure the service life and smooth operation of the bearings.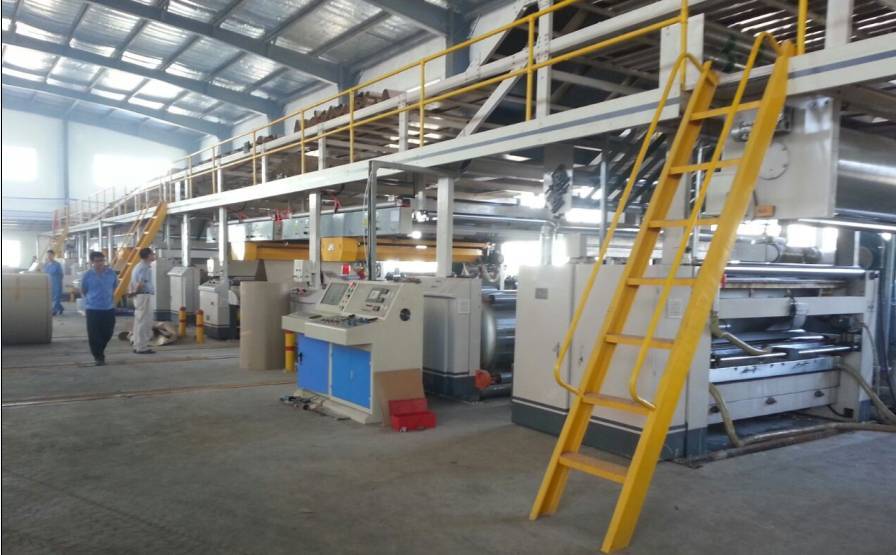 The main beam is connected by 20 channel steel, 16 I-beam, 63 angle steel and column. Both sides are equipped with safety guardrails, ladders (made of No. 8 small channel steel) and high-strength herringbone pedals to ensure personnel's work safety and convenient operation. The surfaces of paper pulling shaft, tension shaft and paper feeding shaft are ground and plated with hard chromium. Vacuum adsorption tension control, 5-inch air suction pipe, plus regulating valve, the air volume can be stepless and adjustable. In front of the deviation correction baffle, double guide columns are used for positioning and lead screw drive, so that the positioning is fast and accurate and the walking is stable.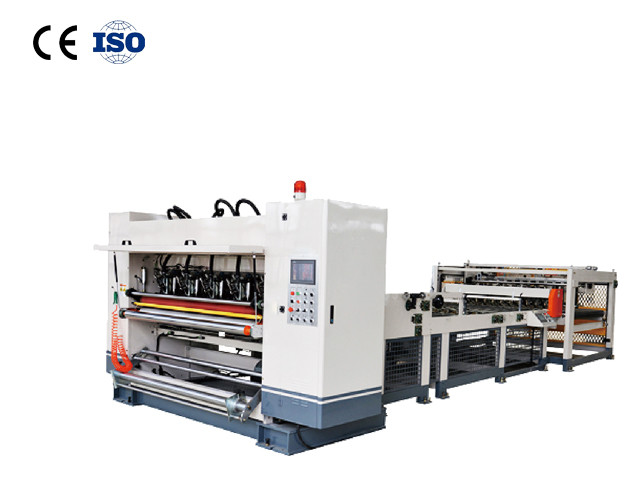 computer single watt vertical and horizontal paper cutter:
         It can store 200 groups of orders, man-machine interface and screen display information, which can be viewed, modified, added and cancelled at any time. The German Kobe servo controller controls the motor drive, and the high-performance servo motor is driven synchronously. The cross cutting machine adopts the structure of inlaid steel blade, hard tooth surface grinding gear to realize no backlash transmission, high precision and long service life. The main engine wallboard adopts gray cast iron, with good rigidity and strong vibration resistance. The stacking part adopts the lifting basket platform to reach a certain number of right angles and cross out, and the paper is output in four sections. The first section of wool roller is designed, the paper is straight, the output is not bent, the second section of buffer is overlapped with a fixed length, and the three sections of points are pneumatically separated to accelerate the output of paperboard. Improve work efficiency. The maximum stacking length is 1.6m. This machine is suitable for high-efficiency production of color printing enterprises.Full servo motor control, fast order change, order change time 1-3 seconds.It adopts thin tungsten steel alloy knife with sharp blade and service life of more than 8 million meters. The sharpening is computer-controlled, automatic or manual, which can sharpen while cutting to improve production efficiency. Imported synchronous driving device is adopted, with accurate precision, long service life and low operating noise. The upper and lower computer control systems are composed of high-quality imported industrial computers and high-performance programmable controllers.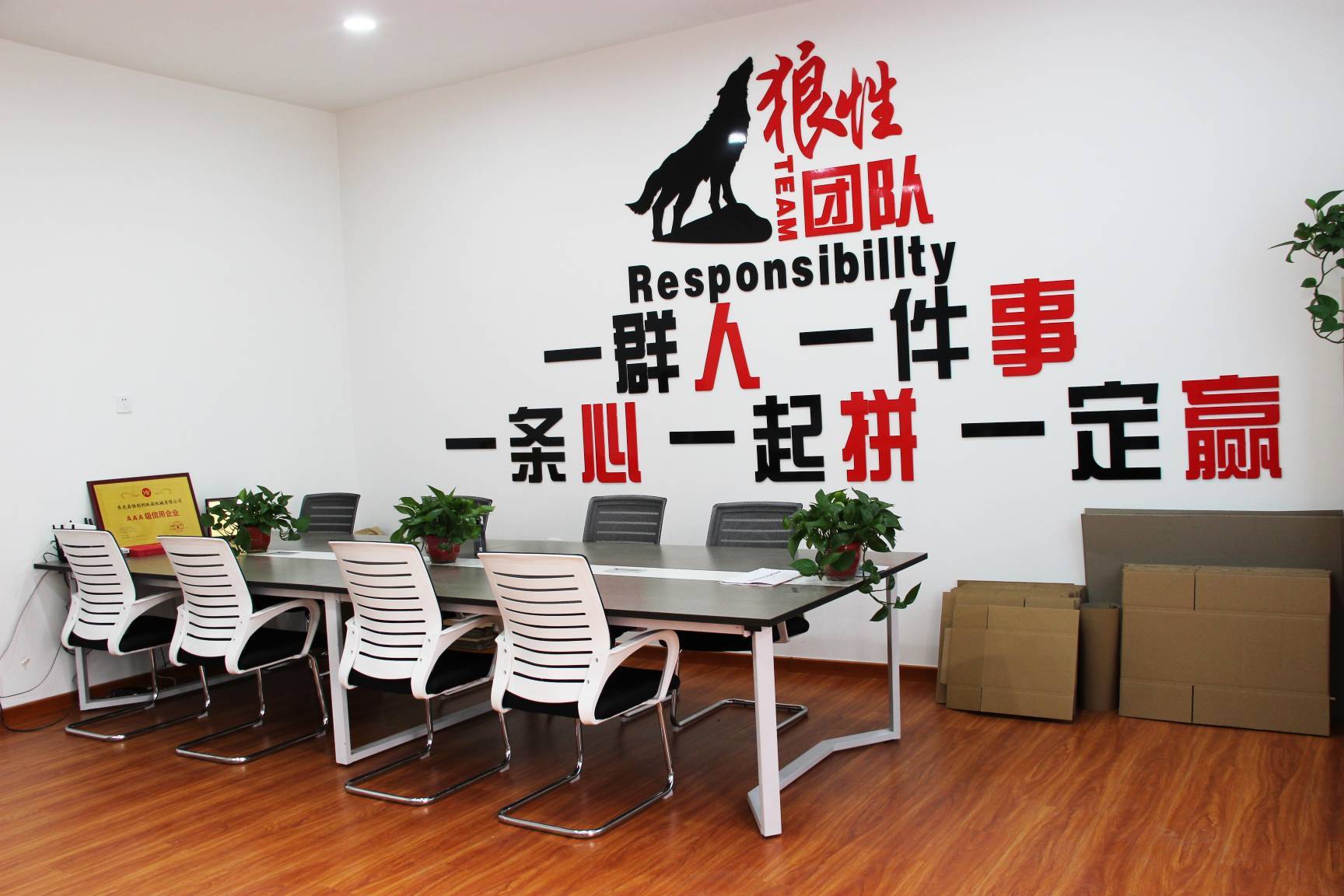 Company profile:
Hebei hengchuangli Carton Machinery Co., Ltd. is located in the south of Beijing and the north of Jinan. The water and land transportation is very convenient. It is a professional enterprise producing carton machinery and printing machinery on a considerable scale. The company has complete mechanical equipment, high degree of specialization, rich manufacturing experience, strong technical strength, advanced testing means and complete management system. It is a rising star in China's carton printing machinery industry.

The company has more than 30 years of R & D and manufacturing experience. The company has been adhering to the service concept of "quality as the guarantee, service as the purpose and customer first", and engaged in the R & D and manufacturing of corrugated board production equipment with advanced technology, professional knowledge and computerized management. Based on the present and looking to the future, facing the urgent need to change the current carton machinery, we will actively cooperate with more enthusiasm, strengthen management inside, expand the market outside, strengthen scientific research, develop new product types, improve various performance indicators of existing products, and strive to truly make you 100 assured and 1000 satisfied with Wumart Jiakang products and complete and thoughtful after-sales service, Truly realize our win-win!

Our products have many mechanical models and complete specifications, which can meet the requirements of different users. In the spirit of "excellence" and "taking the lead", our company actively promotes comprehensive quality management. The products produced have been highly praised by users all over the world for their beautiful appearance, rigorous and meticulous technology, reasonable price and perfect after-sales service.
If the above is not suitable for you, please tell us your needs and we will reply to you at the first time.