Home
/
all
/
Printing machinery
/
Huazu 1200*2800 high speed cardboard flexo die-cutting printer is suitable for carton printing Automatic box flexo corrugated box printing machin
Huazu 1200*2800 high speed cardboard flexo die-cutting printer is suitable for carton printing Automatic box flexo corrugated box printing machin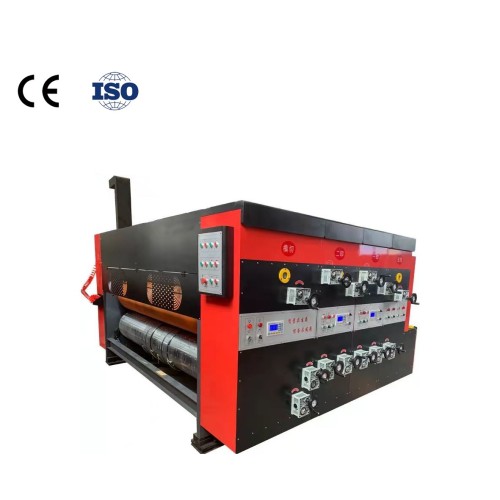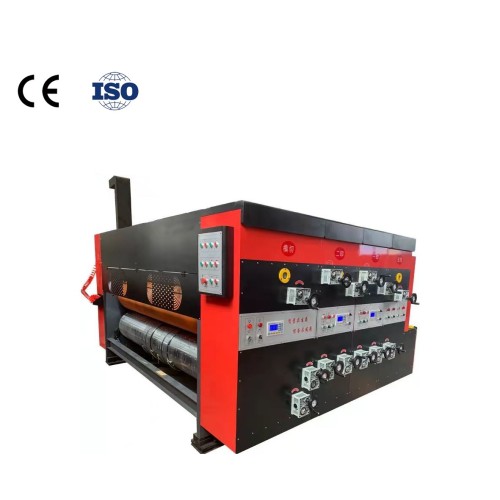 | | |
| --- | --- |
| Categories | Printing machinery |
| Brand | Jumbo Corrugated Machinery Solution |
| Model | 1228model |
| Device color | Red and Black series |
| Maximum machine speed (sheet/min) | 160 |
| Minimum feed size (mm) | 1200×2900 |
| Maximum printing area (mm) | 1200×2800 |
| Minimum feed size (mm) | 360×650 |
| Die cutting precision (mm) | ≦±1.5 |
| Tinted precision(mm) | ≦±0.4(Three color) |
| Tinted precision(mm) | ≦±0.5(Four color) |
| Standard plate thickness(mm) | 7.2(Contains the version of the lining) |
| Effective feed thickness(mm) | 2.5*12(10Die cutting) |
| FOB port | tianjin |
| Download DOC | |
| Update Time | 2022/6/25 |
High speed cardboard flexo die cutting machine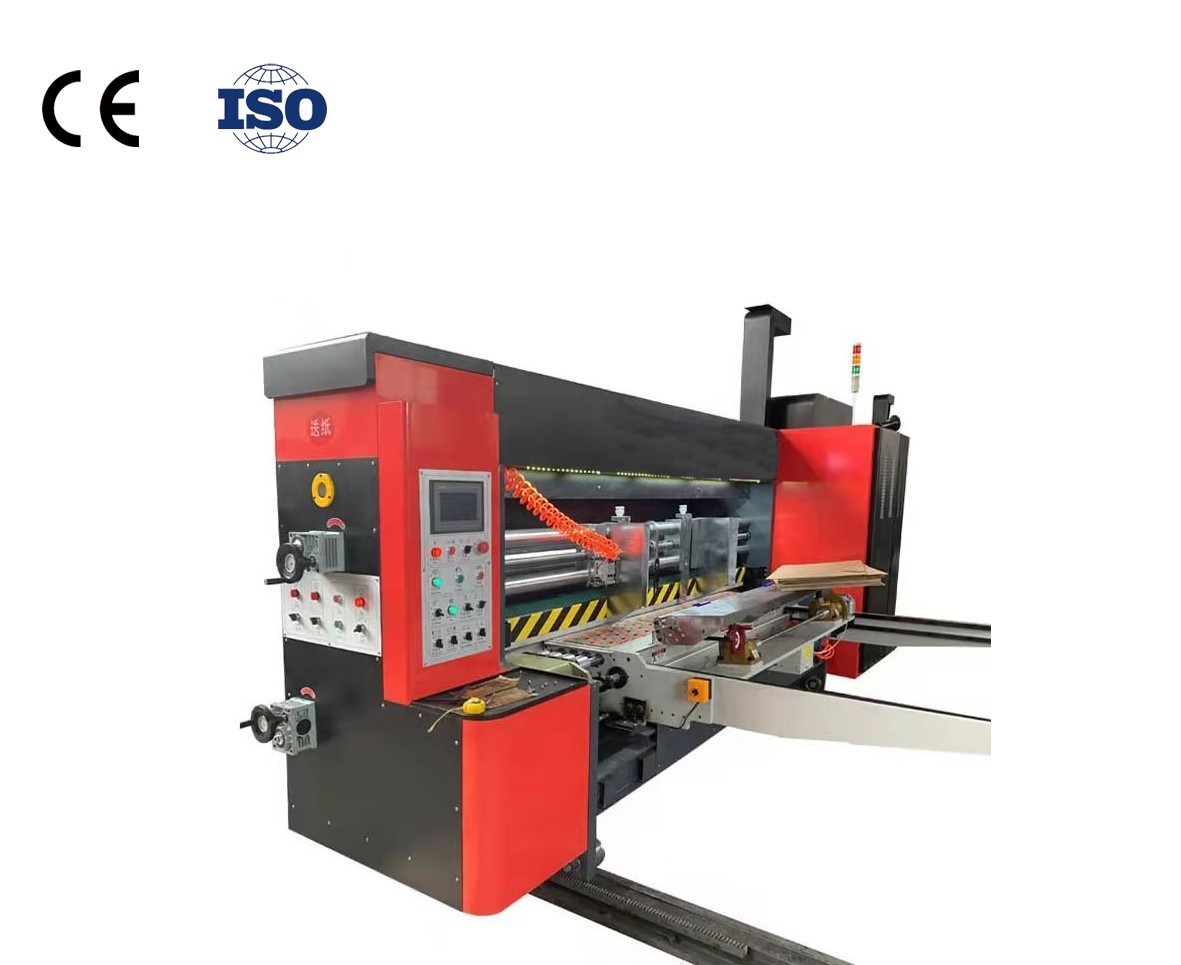 (1) Compared with traditional mechanical leading edge paper feeding, Shandong Komen leading edge paper feeding has the characteristics of high precision, high stability and low noise.
(2) The transmission shaft is attached with friction clutch to avoid damage to the machine due to incorrect operation.
(3) Pneumatic interlocking device.
(4) Pneumatic protection device for main engine motor.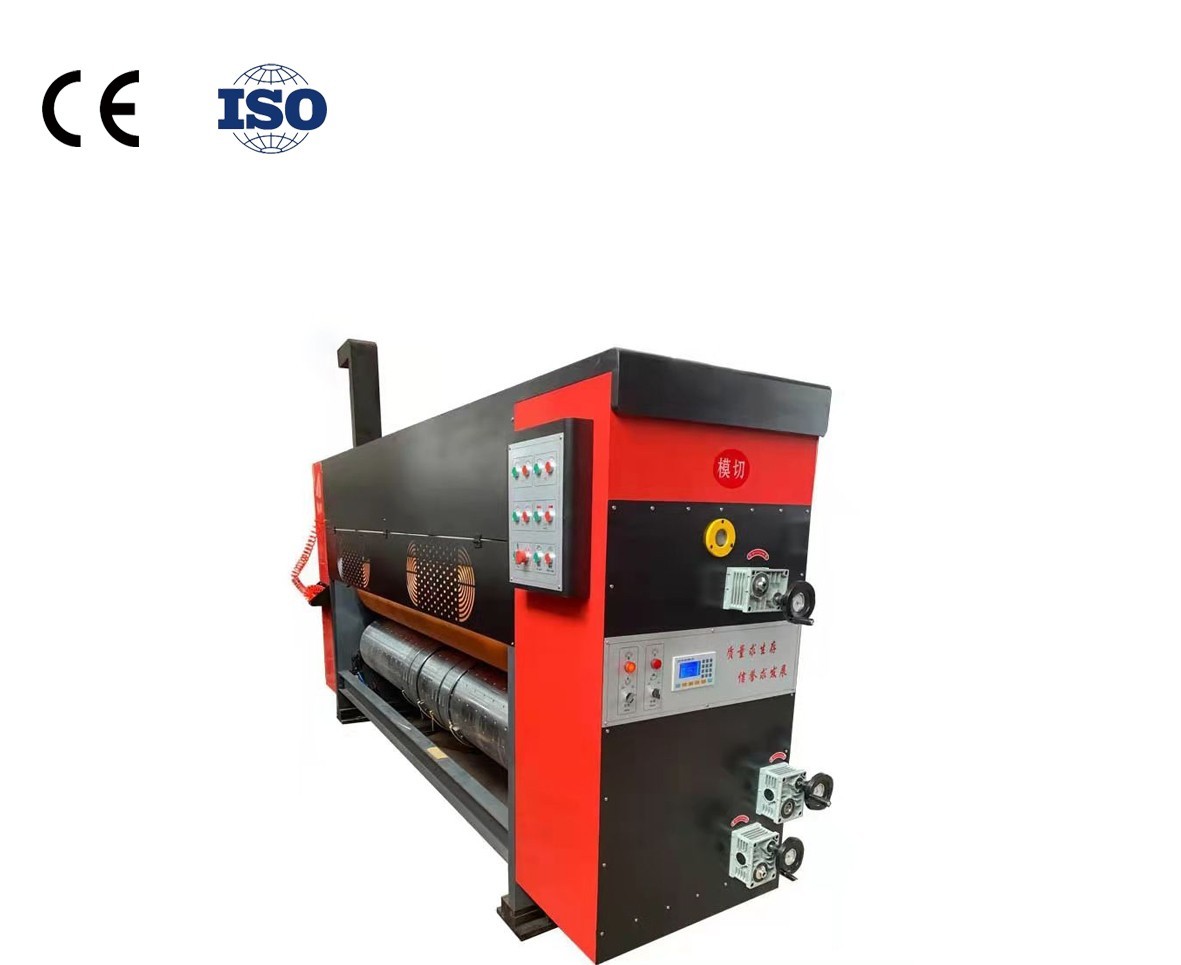 (1) The diameter of 480 mm (including edition) Ø. High quality steel.
(2) The surface of the steel tube is ground and hard branded. 
(3) Balance correction, stable operation.
(4) Printing plate roller adopts 

plate hanging device

, foot switch control positive and negative rotation, loading and unloading printing plate fast and convenient.
(5) Fixed scroll plate shaft.
(6) Full version hanging glue slot, applicable for 

10mm*3mm

 hanging plate.
(7) Loading and unloading printing plate, foot switch electric control forward turning.
(8) Roller wall thickness

 16m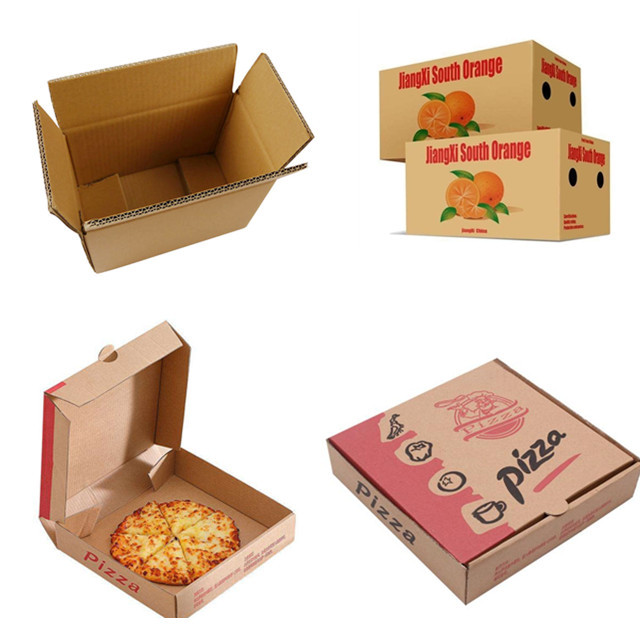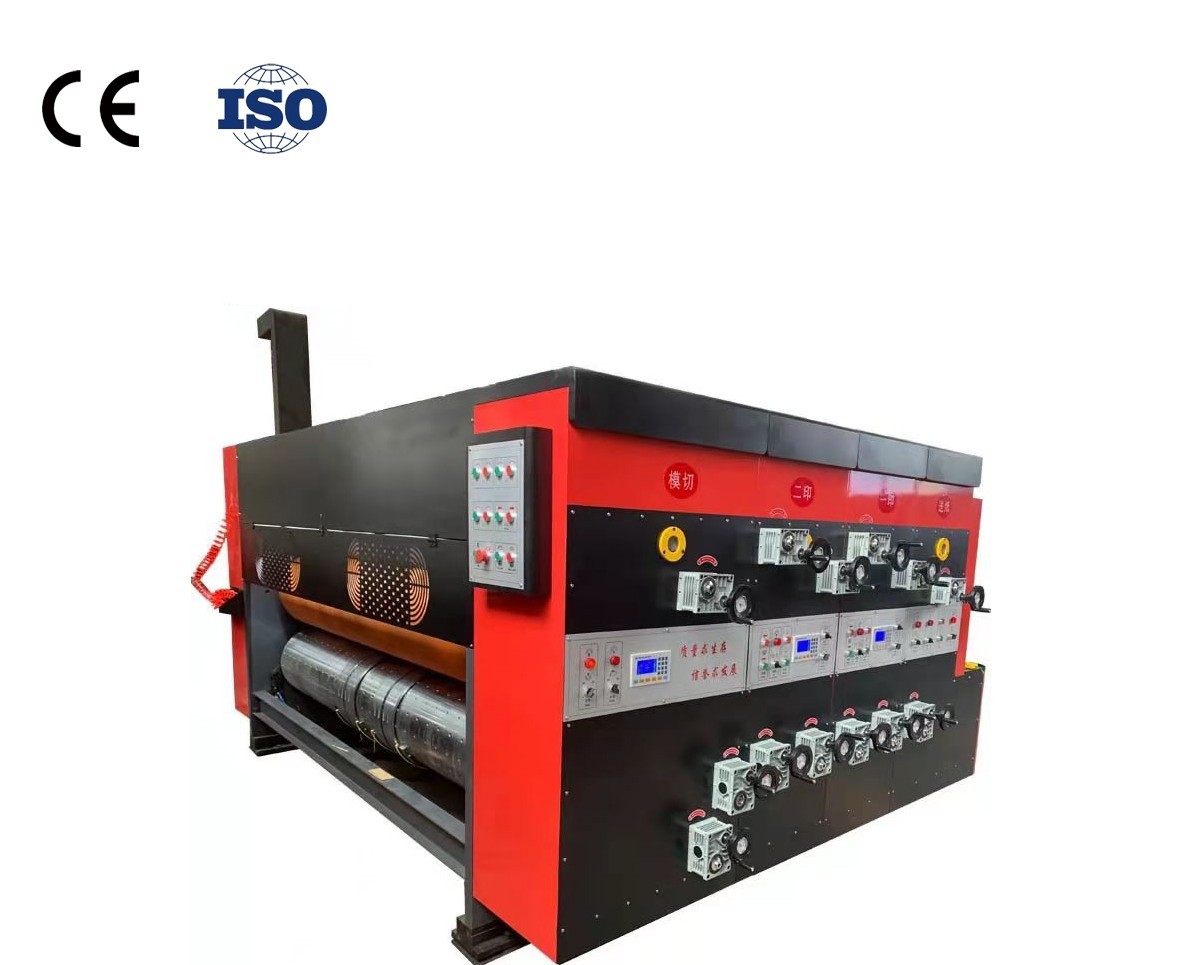 (1) Surface grinding, hard burning plating
2)The lower roller is equipped with
 a plate-free slotting device
. The template is not used in the standard slotting box to reduce the use cost. Four slotting knives are used to adjust the height of the box synchronously.
(3) Equipped with 
roller lifting device
, when there is no cardboard, the die roller will automatically drop to reduce the wear ofrubber cushion roller.
model

1200mm

1450mm

1650mm

The machine width

2000/2600/2800/3000mm

 

2000/2600/2800/3000mm

 

2000/2600/2800/3200mm

 

Design speed

200piece/min

150piece/min

140piece/min

Economic speed

150piece/min

120piece/min

120piece/min

Maximum feed size

1700/2300/2600/2700mm

1700/2300/2600/2700mm

1700/2300/2500/2900mm

 

Minimum feed size

300×500mm

 

350×500mm

500×650mm

 paper thickness

0-12mm

Tinted precision

two color±0.5mm

Maximum printing area

1600/2200/2500/2600mm

1600/2200/2400/2600mm

1600/2200/2400/2800mm

The standard version of thickness

7.2mm

Axial adjustment of printing roller

±15mm