Home
/
all
/
NC Cut Off Machine
/
Paper board industrial servo single screw computer thin knife slitting and indentation machine (line 0) Carton machinery and equipment
Paper board industrial servo single screw computer thin knife slitting and indentation machine (line 0) Carton machinery and equipment





Carton machinery and equipment Detailed configuration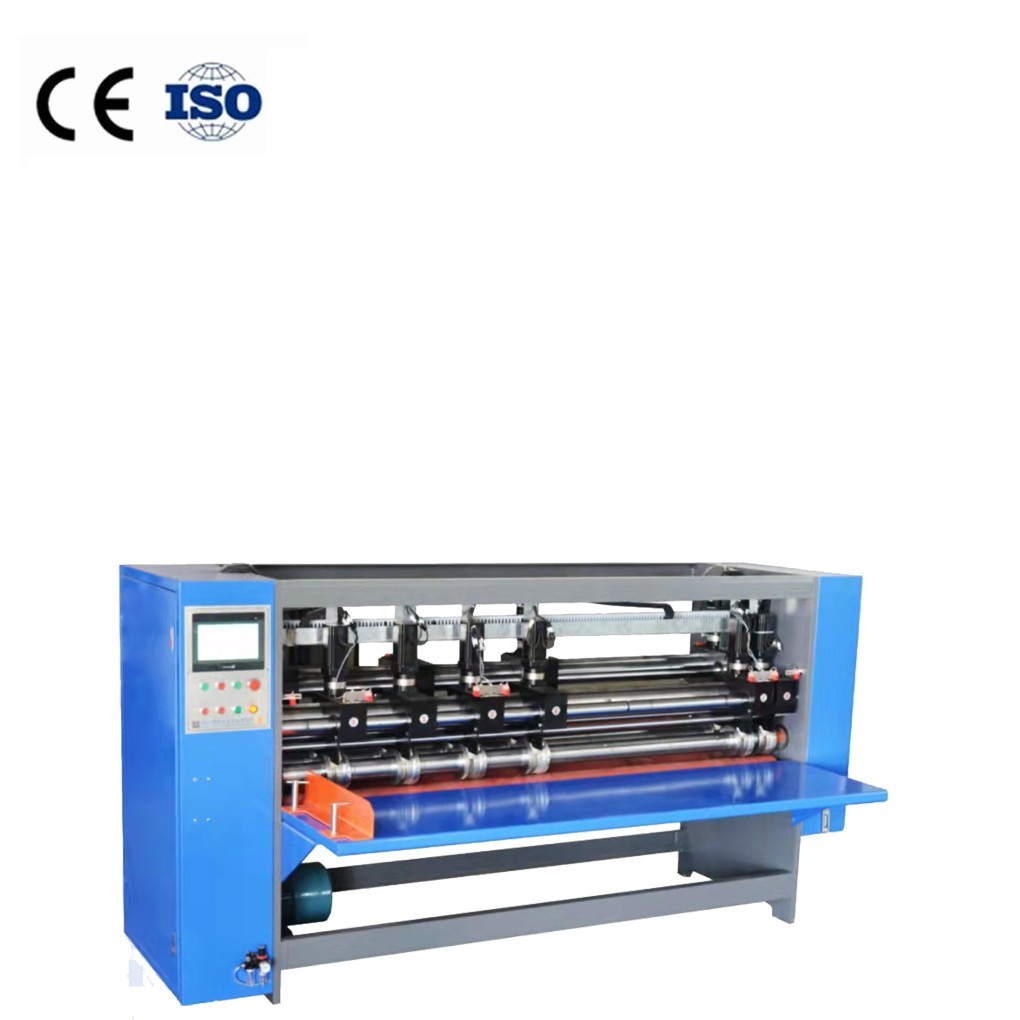 Features
◎ The paper is fed by the front pressing line, and the rear double glue shaft is used to pull the line, and the cardboard runs smoothly
◎ The tool distance is adjusted electrically and locked automatically by pneumatic. It improves the automation of the machine, is convenient to use, accurate to adjust, saves labor and time, and reduces labor intensity.
◎ Slitting part: using high-quality tungsten steel alloy blades, the blade is sharp. Long service life, the cardboard cut out of the slitting is neat, no fracturing, no burrs.
◎ Indentation part: Five-point indentation line is adopted, and the indentation gap is adjusted synchronously. The line is beautiful, does not burst, and is easy to bend.
◎ The knife sharpening device adopts automatic and manual pneumatic sharpening methods, working while sharpening the knife, improving work efficiency.
◎ The electrical appliances adopt domestic famous brands or imported products with reliable performance.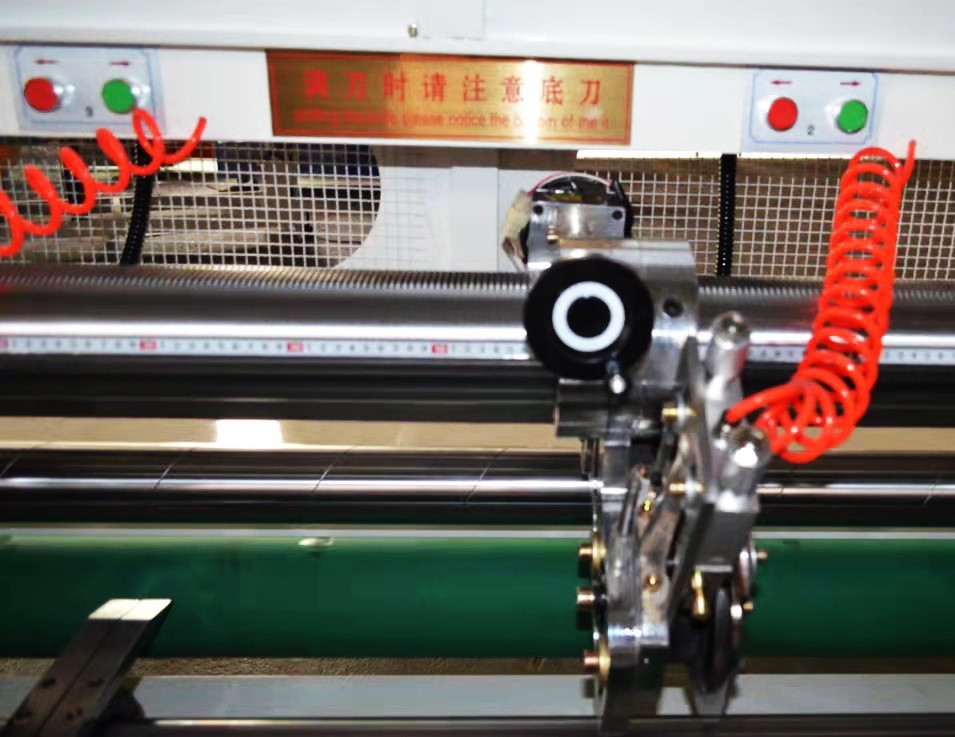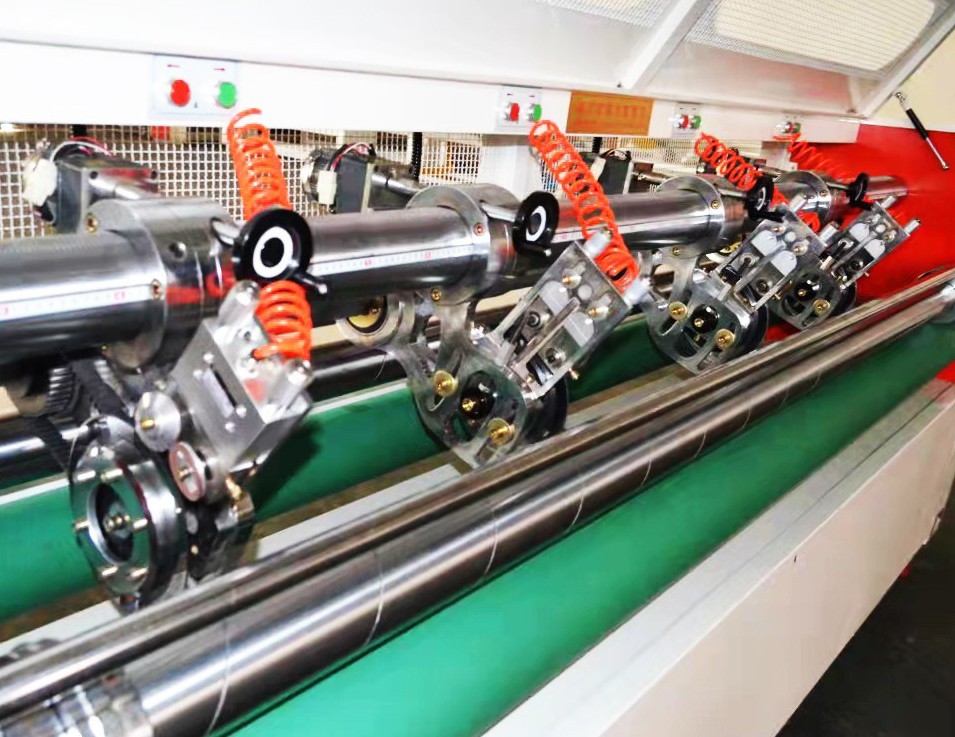 The solenoid valve make air clean the filters automaticly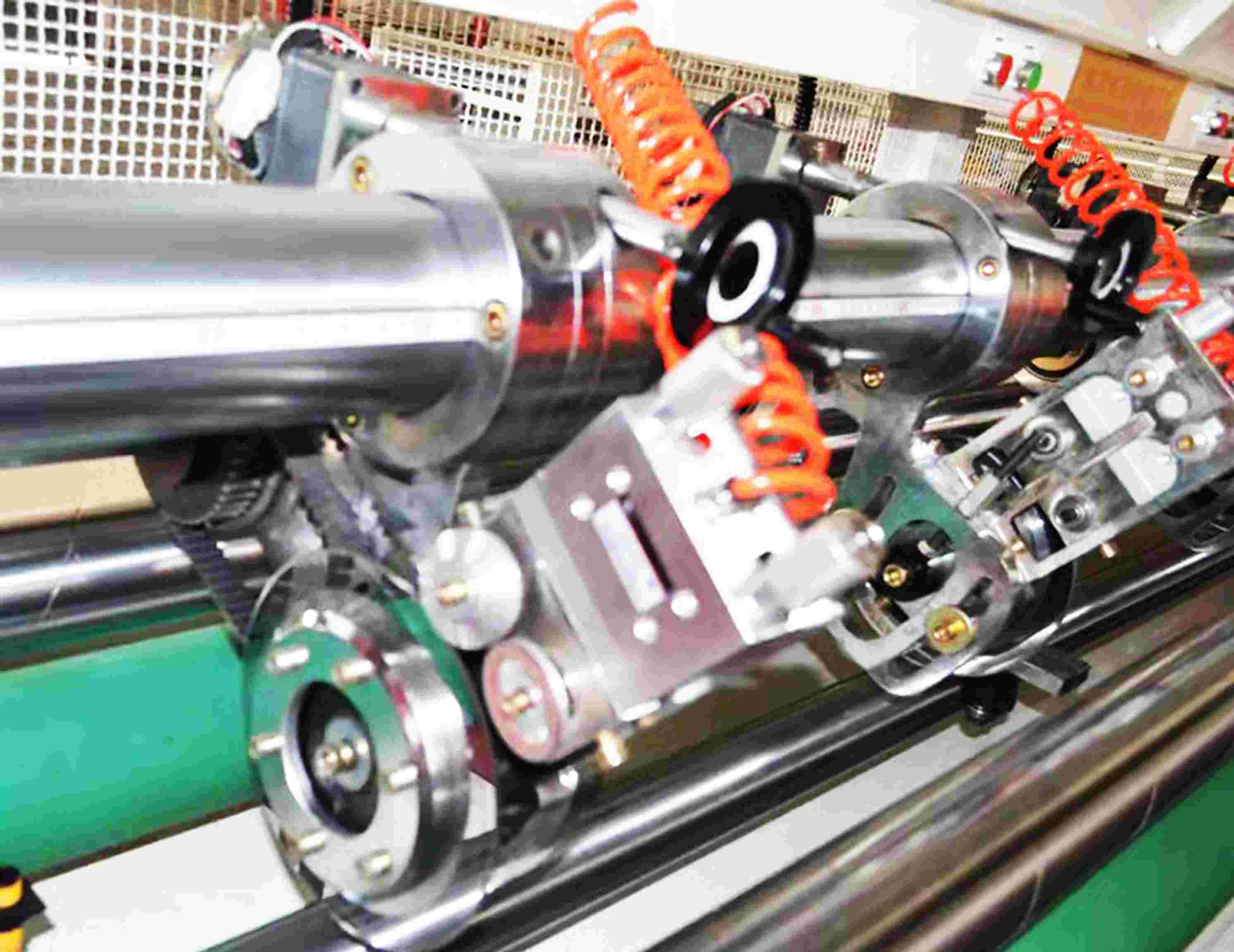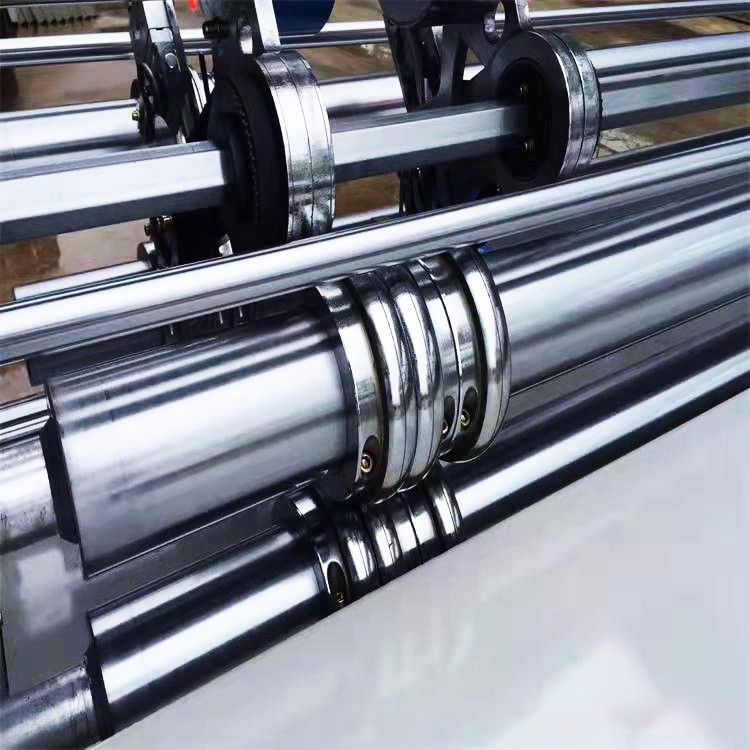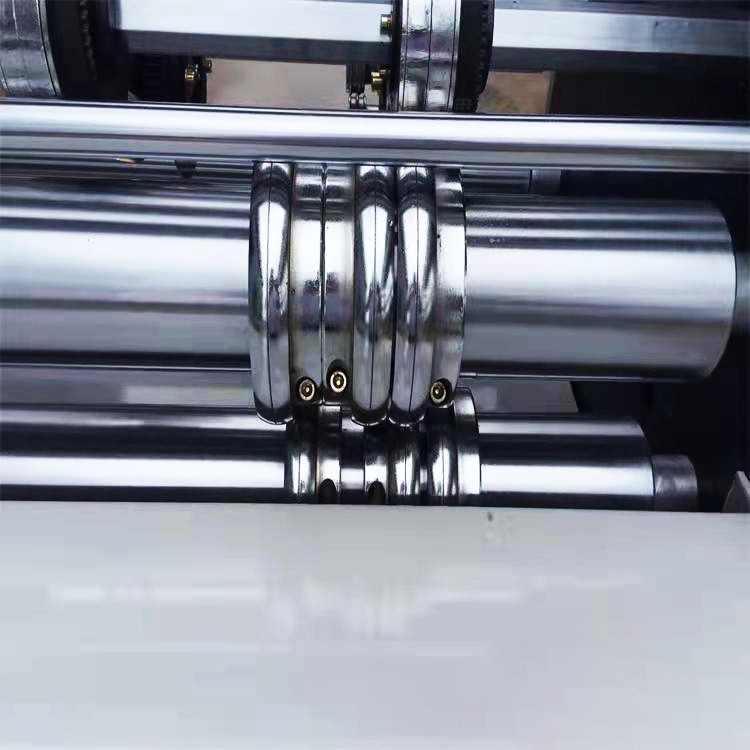 Model

2000

2500

3000

Machine dimension (mm)

2600×750×1400

3200×750×1400

3700×800×1400

Power (KW)

4

4

5.5

Max slitting width (mm)

1800

2300

2800

Min slitting width (mm)

140

140

Min slitting length (mm)

435

460

Min  scoring width (mm)

55

55

Scoring height (mm)

0-10

0-12

Blade (mm)

φ200×122×1.2

φ200×122×1.2

Blade & Scoring Composed  Type




Four blade Six Scoring/ Five Blades Eight  scoring

Scoring wheel(mm)

φ156

φ185

Scoring roller(mm)

φ86

φ110