Home
/
all
/
NC Cut Off Machine
/
Computer control thin blade cutting and creasing machine NC-200N thin blade slitter scorer machine
Computer control thin blade cutting and creasing machine NC-200N thin blade slitter scorer machine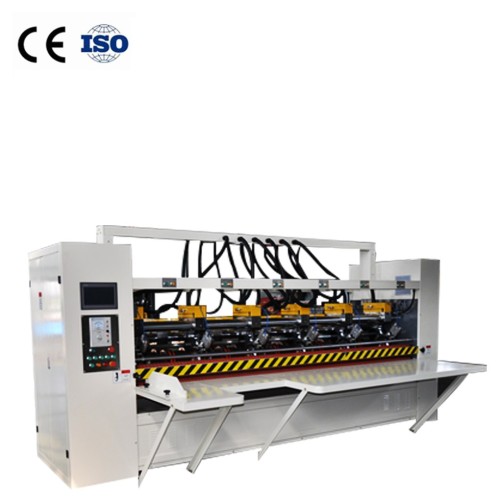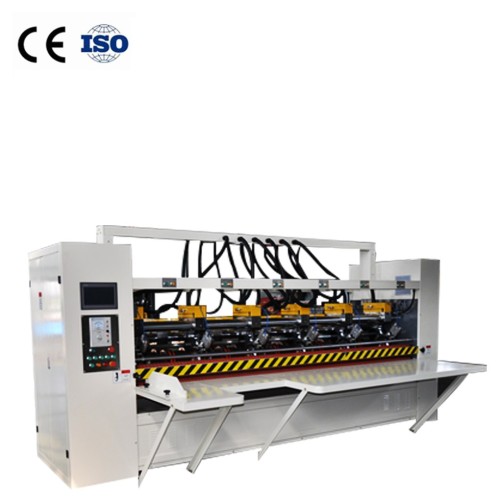 NC-200N thin blade slitter scorer machine  Product Details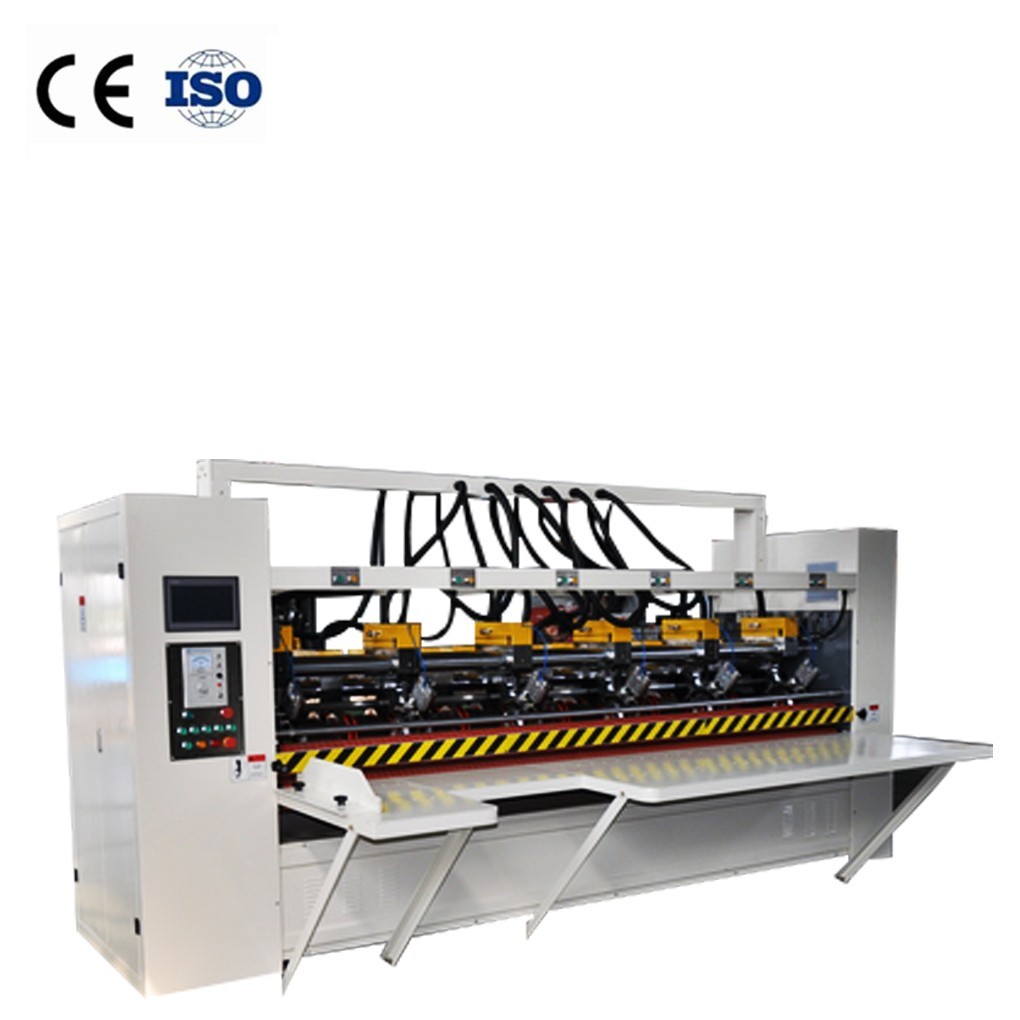 The equipment can cut all kinds of Spunlaced non-woven fabrics; Hot air cloth; Hot rolled cloth; Needle punched cloth; Plastic film; Kraft paper; Carpet and other products. The paper separator adopts cast steel for one-time forming, which is conducive to the stability of paper cutting - reduce the vibration of the machine body, better stability for cutting 50-80g thin paper, the cutting speed reaches 400 sheets / min, and the cutting precision of the slitter is high.
Maximum slitting board width: 2700mm

Minimum crimping width: 150mm

Pneumatic pressure: 0.6-0.8mpa

Maximum mechanical speed: 200/min

Minimum feed length: 220mm

Order storage: 999

Number of separation knives: 5 tablets

Outer diameter of paper separation thin blade: 230mm

Diameter of crimping wheel: 

156mm

Number of crimping wheels: 8 pairs

Thickness of paper separation thin blade: 1.3mm (alloy)

Machine weight: 3500kg

Minimum slitting width: 

180mm

Motor power: 5.5kW speed regulation

Overall dimensions of the machine: 4200*1250*2100mm
Main performance and characteristics:
1.1 PLC control is adopted, the speed of inputting and changing orders is fast, and the operation screen is simple and easy to learn.
1.2 manual sharpening mode saves labor and time.
1.3 electrical appliances are of well-known brands at home and abroad, with stable and reliable performance.
1.4 the slitting knife adopts tungsten steel alloy blade, with long service life, neat slitting paperboard incision, no indentation and burr.
1.5 first feed the paper with the rubber shaft, then cut it (press the paper with the sun wheel), and finally pre press and fine press it.
1.6 crimping line type: pre press the glue axis, fine press the optical axis, and the printing face is down without indentation.
1.7 the line pressing adopts the combination of pre pressing and fine pressing, which does not explode, is easy to bend and has beautiful linearity.
1.8 imported synchronous belt is adopted for blade transmission, with stable transmission and low running noise.
1.9 the order replacement time is 50 seconds.
1.10 main component bearings - humanistic, other options - Harbin, Tianma.
1.11 electrical appliances --- Tianzheng and beifuning.
1.12 touch screen - Kunlun on state
1.13 PLC --- Taiwan Yonghong.
1.14 main pneumatic components --- adek, Yiri.